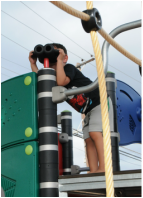 Our Goals and Philosophy
​
Children grow best in a safe, healthy and nurturing environment where there are meaningful experiences involving "play," which is a child's work. Our aim is to develop the whole child socially, intellectually, emotionally and physically.

Through rich and varied activities the child will gain an appreciation for learning. Most importantly, the child will gain a healthy and positive self image and a genuine respect for others in his/her world. We appreciate, respect and celebrate each child in regard to religious beliefs, gender and culture. In addition, each child is special and unique and therefore, will grow at his/her own pace.
---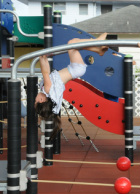 Our Program

We strive to provide a quality education, which focuses on age appropriate activities designed to stimulate the development of your child socially, physically and academically. Your child is motivated to explore the world around him/her, while being challenged through structured and creative hands-on activities.

Excursions, music, outdoor play, monthly Chapel services and dance are incorporated into the program. Parent conferences, reports and daily tidbits reinforce the bond between home and school. We also offer an optional Summer Program to our continuing students and an Extended Care Program in the afternoon. Angels at Play is licensed by the Department of Human Services
---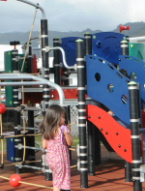 Our Staff
​
Our qualified professional staff have years of experience. The staff is trained and experienced in Early Childhood Education or Child Development. In addition to their educations, they create a caring, nurturing and stimulating environment in their classrooms.
---